Scott A Williams
Managing Director
Scott Williams is the central architect of the intellectual capital contained within Fishtank.
In his role as Managing Director of Fishtank Solutions, Scott interacts across the Global Fishtank client group driving strategic business and on-going product development. He also plays a central role in directing the various strategic alliances established for product delivery and support across Australia, Europe and the United Kingdom.
He leads an organization committed to continuous improvement through ongoing development and the acquisition of industry related 'knowledge assets'.
As a senior financial services professional Scott has a unique combination of competencies and skills acquired from senior business appointments and management consulting roles.
Scott has extensive Australian and International experience, having worked in Australia, Continental Europe, and the United Kingdom. His business management and M&A experiences have also covered operations in the United States and across Asia.
E-mail:  scott.williams@fishtank.net.au
Thibaut Waterlot
Head of Europe/Executive Director
Thibaut Waterlot joined the Fishtank team in 2011 as our European Relationship Manager, and assumed the role as Head of Europe in August 2014.
In his role Thibaut works with our continental European investment management and Private Banking clients to better understand, drive & reward their sales efforts.
Thibaut also acts as the principle conduit between our clients and our extensive technology resources.
Thibaut brings an extensive understanding of the business opportunities provided through the analytical marketing capability, and strategic remuneration options available within the Fishtank service offering.
E-mail: Thibaut.Waterlot@fishtank.net.au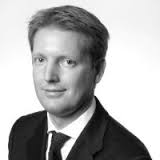 Richard Terblanche
Executive  Director – EMEA
Richard is responsible for developing and growing the UK and European business for Fishtank.
Richard has extensive experience in the Asset Management sector having previously lead Matrix Solutions where he helped grow Financial Clarity into the default "market share" solution for UK fund managers.
He believes in building strong long term relationships with his clients and has worked throughout his career delivering software solutions that enable effective and high-quality data analysis, empowering clients to make informed business decisions.
Richard brings an in depth understanding of how clients can use Fishtank to drive business benefits and identify new opportunities from utilising the Fishtank service offering.
Dominic Ryan
UK Business Development
Dominic brings more than 20 years Business Development and Strategic selling experience to Fishtank.
Dominic joined Fishtank from SimCorp Coric, the City-based financial software company where he served as Head of Sales EMEA for more than seven years. He was a key player in developing the business into a market leading financial software provider and personally won lucrative new business contracts both in the UK and overseas.
Dominic boasts a proven track record in bringing new high technology businesses to a market leadership position, and in directing successful sales and marketing initiatives to develop new markets and product areas.
He is a practitioner of core sales techniques: Business Development Process, Solution Selling, C-Level management presentations and negotiations, networking, relationship building and management.
Apart from this expertise, Dominic has also enjoyed success in the areas of training, coaching and sales management.
E-mail: Dominic.Ryan@fishtank.net.au
John Aubusson
UK Relationship Manager
John Aubusson is the UK Relationship Manager for Fishtank, working with our UK and continental European investment manager clients to better understand, drive & reward their sales, and providing these clients with a convenient first point of contact in their dealings with Fishtank.
John has front-to-back knowledge of investment management and private banking organisations and their products, processes and technologies, gained from almost twenty years consulting to leading industry players in the UK, US and across continental Europe, first working with Scott in 2001.
He brings extensive experience and skills developed while in both audit and consulting that enable him to quickly grasp the nuances of our clients' businesses, allowing us to work with clients to rapidly define their requirements and identify appropriate solutions.
John conveys a persuasive vision of a project's goals and a strong knowledge of the solution to increase understanding and build confidence and momentum.  He has established a reputation for quality and timely delivery, and his commitment, drive and enthusiasm have been invaluable in moving even the most difficult projects forward.
E-mail: John.Aubusson@fishtank.net.au