Alain Dromer, chief executive of Aviva Investors, is set to leave Aviva as part of the group's "new, flatter organisation".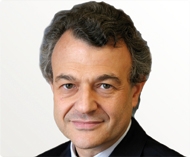 The move is part of a wider strategy to "simplify and bring more focus to the business".
A successor to Dromer will be sought, with chief financial officer Pat Regan assuming responsibility for the asset management business.
source: FundWeb